Setting The Standard pic.twitter.com/d7QUJfKL6M— LSU Football (@LSUfootball) July 22, 2019 Cat Mckinney, a rising senior at LSU, posted a photo of what she says is a school library in response to the facility upgrades.This is our library: https://t.co/ZvqgNa5L8o pic.twitter.com/xHsV5qf5wO— Cat Mckinney (@catcmckinney) July 22, 2019McKinney expanded on her photo with more tweets:"Just wanna clarify that our admin does not have the money to fix our library situation, but the wealthy people at TAF do. Our admin cares deeply about our students but they can only do so much," she wrote. "Nobodies mad at football. We're mad that rich people don't prioritize education… I will be at every game. Chill."An LSU professor also reacted to the facility photos with a tweet, saying: "Meanwhile, across campus, I vacuum my faculty office with a Dust Devil I bought at Walmart."LSU's star quarterback, Joe Burrow, issued a response in a since-deleted tweet.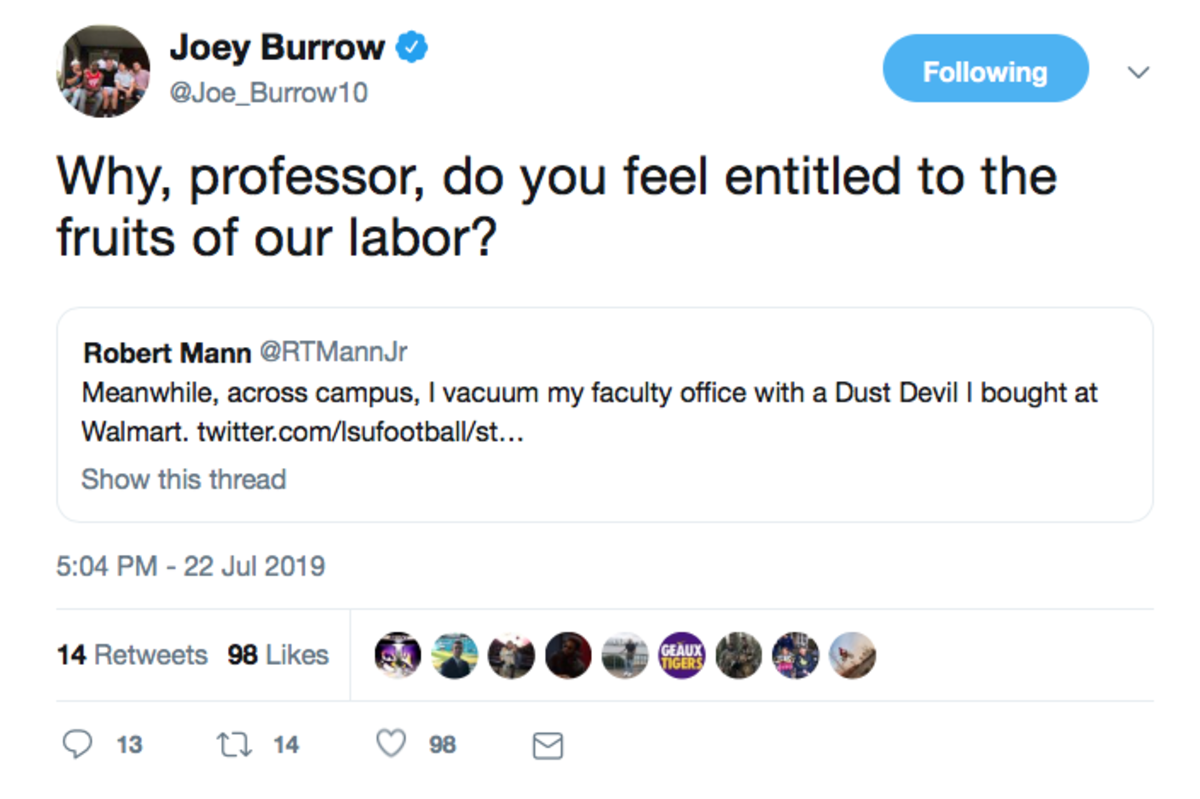 LSU's football facility was reportedly paid for by donations from alums and boosters, who wanted the money to go to the football program. Former Tigers star Tyrann Mathieu reportedly made a seven-figure donation.The Tigers are set to open their 2019 season on Aug. 31 against Georgia Southern.
GLENDALE, ARIZONA – JANUARY 01: Head coach Ed Orgeron of the LSU Tigers waits to take the field before the PlayStation Fiesta Bowl between LSU and Central Florida at State Farm Stadium on January 01, 2019 in Glendale, Arizona. (Photo by Christian Petersen/Getty Images)It's safe to say that not everyone at LSU is excited about the football program's huge facility upgrades that were revealed this week.LSU unveiled this month its new $28 million football facility, which features everything from sleeping pods at each player's locker to a state-of-the-art cafeteria to a Tyrann Mathieu-sponsored players' lounge.Photos and videos of the lounge went viral on Twitter.The photos and videos sparked a response from some at LSU.